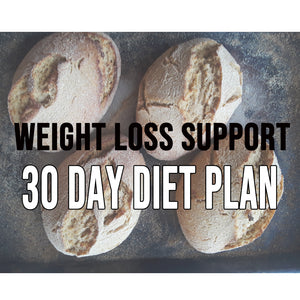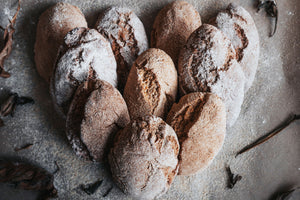 Weight Loss Support Diet Plan - 30 Day Basic
Our Weight Loss & Detoxification Support Program is designed to help the body to detox, rejuvenate the digestive tract, lower inflammation,  and to help stabilize insulin levels so that the body can return to its normal weight in a natural safe way.
Our special weight loss tea helps clean out toxins from the colon, rejuvenates the gut, lowers inflammation, and aids in overall weight loss.  Our longjing tea is the highest quality longjing tea on the market. It helps to detoxify the liver and kidneys so that our body can safely lose weight. Our cistus tea helps rejuvenate the thyroid and pancreas, both of which greatly impact our weight.  Our special superfood kamut bread helps to stabilize blood sugar and insulin (high insulin leads to weight gain).   And Our Weight Loss Pro Herbal Supplement helps to detoxify and cleanse the colon and lower inflammation.
Our weight tells us a lot about our state of health. 
A healthy body is able to maintain healthy weight. 
That is the real purpose of weight loss, to regain our health. 
This Weight Loss Program is a 1 month starter program.  Food is Medicine. The safest way to lose weight is not to cut out carbs. The muscles and brain needs carbs to function. The key is to choose healthy carbs. Stone ground Bread was a staple food for thousands of years for a reason.  
At Joseph's Organic Bakery we bake bread with the HIGHEST NUTRIENT TO CALORIE RATIO Possible.  We don't count calories or carbs.  We focus on making every bite count.  If the body is properly nourished then food cravings will disappear. 
OUR STONE GROUND KAMUT BREAD
Our Kamut Bread is made with wholegrain kamut ancient grain flour that we stone grind in-house every day optimal nutritional content.  Then we ferment our bread. Our unique preparation method ensures that every loaf we bake is full of vitamins fiber and enzymes.  Additionally studies have shown that KAMUT lowers blood sugar and aids weight loss.  Our sourdough is unlike any other. We do not add any white or refined flour to our bread & baked goods. We use 100% ORGANIC wholegrain kamut.  OUR BREAD HELPS MAINTAIN STEADY BLOOD SUGAR LEVELS WHICH AIDS WEIGHT LOSS. Many of our clients have lost weight safely and effectively.
Our 1 MONTH Program INLCUDES:
10 loaves of Kamut bread - $15 each  $150 total  The loaves are shipped 2X per month (5 each time)
1 Weight loss tea $45 from expert herbalists (removes bodily waste and stagnation)
1 Cistus Tea  (anti-inflammatory and boosts energy)  $45
1 Weight Loss PRO Supplement $65
$30 Shipping Included in Price
Please contact us for more info about the Program at: 954-541-4062