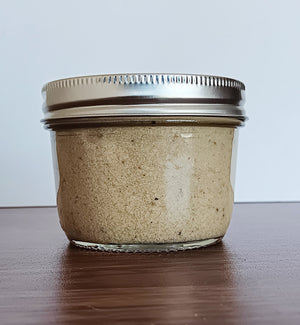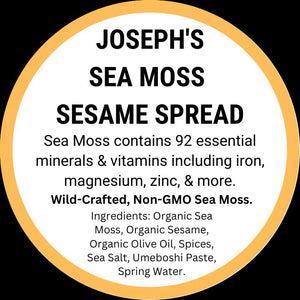 Sea Moss Sesame Spread - delicious Alkaline spread for bread and salads
This delicious Alkaline spread is made with our high quality Purple Sea Moss, ground sesame seeds, and organic spices.
This spread is not only delicious, it's also healthy.  
Sea Moss has 92 out of 102 essential nutrients that the body needs to function optimally.
This spread goes great on our Kamut Breads, on salads, and as a dip.