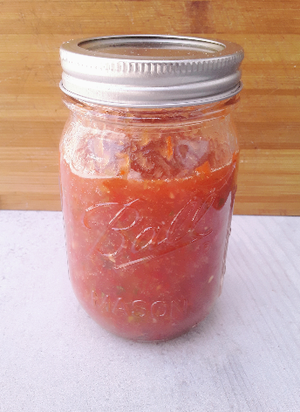 Spicy Salsa - Organic Vegan Salsa
This spicy salsa is made with organic vegetables, alkaline bamboo salt, loaded with healthy greens like cilantro and parsley. 
Tastes great as a dip for bread or as a healthy sauce to accompany any meal. 
Absolutely No preservatives! 
Instructions: Keeps refrigerated unopened for 2 months. Once refrigerated, consume within 1 week.