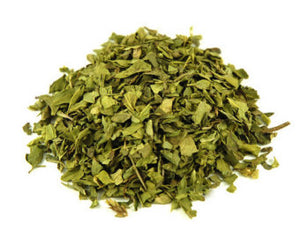 Cistus Herbal Tea - Super Potent Antioxidant
Cistus tea or Cistus incanus tea is one of the most ancient teas, brewed for centuries in the Mediterranian regions. It was prized for its medicinal properties and a pleasant aroma. 
Cistus tea was believed to heal wounds, lower inflammations, and help restore health. For these reasons, it was considered very beneficial in traditional medicine. The plant is indeed rich in antioxidants. So, what you get is a pleasant tasting and fragrant cup of hot tea, full of health benefits.
We source the absolute highest quality cistus tea. Our cistus tea is super potent, grown in optimal conditions. 
BENEFITS OF OUR CISTUS TEA:
Supports Healthy Weight Loss*
Supports the Thyroid*
Supports a Healthy Immune System*
High in Antioxidants
Made with Cistus Leaves
Included: 30 tea bags (1 month supply)
Instructions: Drink 3 -4 cups of cistus tea per day. (bag can be reused 2-3 times)