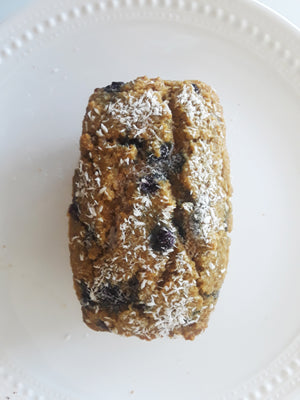 Blueberry Lemon Coconut Kamut Cake- Vegan Organic Sugar Free
Vegan BlueBerry Lemon Coconut Cake. Sugar Free, Organic, wholegrain. Made with our wholegrain, stone ground Kamut flour.
HEALTH BENEFITS
NO REFINED OR WHITE FLOUR

SUGAR FREE

VEGAN

ORGANIC

WHOLEGRAIN

No Guar Gum Xanthan Gum or any Gums at alL

NO ADDED COLORS OR FLAVORS

NO PRESERVATIVES
Instructions: This cake does not contain Preservatives.  Consume within 24 hours upon receiving or freeze for up to 6 months.  Thaw and enjoy.