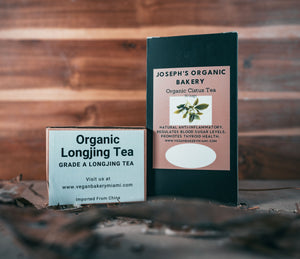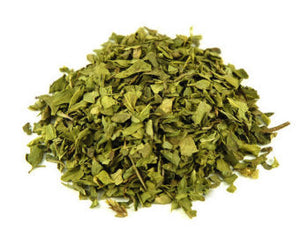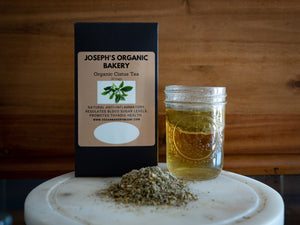 Detoxifying Tea Assortment Pack for Blood Sugar & Weight Loss
The two amazing teas included in this pack, Detoxifying Longjing Tea and Cistus Tea, work together to jump start the rejuvenation and detoxification process in the body.  Naturally helping the body to achieve healthy blood sugar levels, aiding in weight loss, stabilizing  blood pressure, and reducing auto-immune disorders. 
When combined together, the 2 teas function in synergy together, enhancing the benefits of each.


LONGJING TEA
Longjing tea is a safe solution for long term detoxification.  Asian cultures have used it for centuries fight off illness, for detoxification, and to maintain good health.
How Does Longjing Tea Detoxify the Body?
Longjing tea has polyphenols that are great for cleansing the body. Polyphenols enhance the body's natural detoxification ability by supporting the liver and fighting free radicals.

The liver is the body's filtration system. It converts toxins in the body into waste products that your body expels through your urine.
The polyphenols in Longjing tea  protect the liver. It also promotes enzyme activity in the liver that makes the detoxification function more efficient.
Fights Free Radicals
Free radicals are molecules that can cause harm to the body's healthy cells. Longjing tea is brimming with antioxidants that fight free radicals. It contains a powerful antioxidant called epigallocatechin gallate.
The L-theanine in the tea also boosts the body's production of the antioxidant glutathione that can further assist in the free radical fight.
What Are the Benefits of Detoxing with our Grade A Longjing Tea?
Longjing tea is a safe solution for long term detoxification.  
Longjing tea is a powerful detoxifier on its own, but combined with our Cistus tea, they become a detoxification powerhouse.   
But the tea must be grown in healthy soil free of toxic heavy metals. We have sourced the absolute best longjing tea grown in clean pure soil.  Our Grade A tea is the most potent longjing tea available. 
CISTUS TEA
Cistus tea or Cistus incanus tea is one of the most ancient teas, brewed for centuries in the Mediterranian regions. It was prized for its medicinal properties and a pleasant aroma. 
Cistus tea was believed to heal wounds, lower inflammations, and help restore health. For these reasons, it was considered very beneficial in traditional medicine. The plant is indeed rich in antioxidants. So, what you get is a pleasant tasting and fragrant cup of hot tea, full of health benefits.
We source the absolute highest quality cistus tea. Our cistus tea is powerful, grown in optimal conditions. 
Benefits of Our Rejuvenating Tea Pack:
Supports Detoxification*
Supports Healthy Blood Sugar Levels*
Supports Healthy Weight Loss*
Reduces Inflammation*
Supports the Thyroid*
Supports a Healthy Immune System*
Rejuvenates the Pancreas*
Speeds up Fat Burning*
Included in this Pack: Antioxidant Cistus Tea (30 day supply) $45
and Detoxifying Longjing Tea (45 day supply) $45
Instructions for use:  4-5 cups of tea per day. 
In a cup, Pour boiling water over the longjing green tea leaves- steep for 5 minutes. Add in the cistus tea bag, steep for 2 minutes- drink.