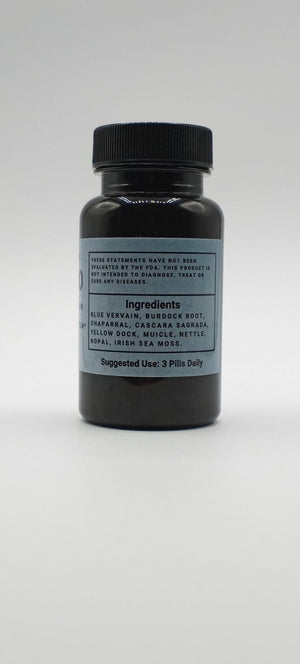 Immune Pro - Ultimate Immune Support
Immune Pro is an herbal supplement which aims to strengthen the immune system and cleanse the blood. The red and white blood cells are key to a strong immune system. 
The Red Blood Cells are underestimated in their importance in enhancing natural immunity. Our Immune Pro strengthens and improves the function of the red blood cells. The red blood cells Supply oxygen to damaged cells, helping in their repair, thus preventing the core cause of sickness: an acidic environment in the body.
By strengthening the red blood cells, in essence you are creating an alkaline oxygenated environment in the body, thus preventing the body from developing sickness and disease to begin with. But even once a person becomes sick, Immune Pro helps strengthen the immune system.
Our herbal supplements are made with the highest quality herbs. Vegan. No fillers. 100% herbs in a vegan capsule.
Benefits of Immune Pro:
Strengthens the Immune System*

Supports the function of the red blood cells*

Potent Natural Herbs

100% Herbs No Binders No Fillers