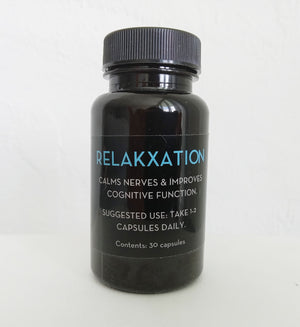 Relaxxation - Promotes Deep Sleep & Anti-Stress
Special to relieve Insomnia & to reduce Stress & Anxiety
Wild Mushroom Blend from Eastern Europe
 Our mushrooms are sourced from Europe. We source only the highest quality mushrooms. 
To find out more call 954-541-4062
Benefits of Relaxxation Mushroom Blend:
Promotes Deep Sleep
Reduces Stress & Anxiety
Relaxes the Muscles
Mendel Seider: "Lowered my High Blood Pressure in one night, that nothing else would bring down. My chronically high blood pressure is normal"
30 Pills 
Instructions: Start with one pill and slowly increase
Maximum Dosage:  2 Pills twice per day
Do Not Take More Than 2 Pills at a Time
Note: DO not take while pregnant or nursing.